Joseph Grimaldi
The Society erected a new blue plaque in memory of the famous clown Joseph Grimaldi, close to the cottage where Joseph lived (5 Graywood Court N12 0JJ). The original plaque hung on the wall of the old Finchley Memorial Hospital, but disappeared when the building was demolished. The plaque is located here.
An information panel designed by the Society's Peter Marsh, which provides details of Grimaldi's life, was also unveiled in the grounds of Finchley Memorial Hospital. The panel is located here.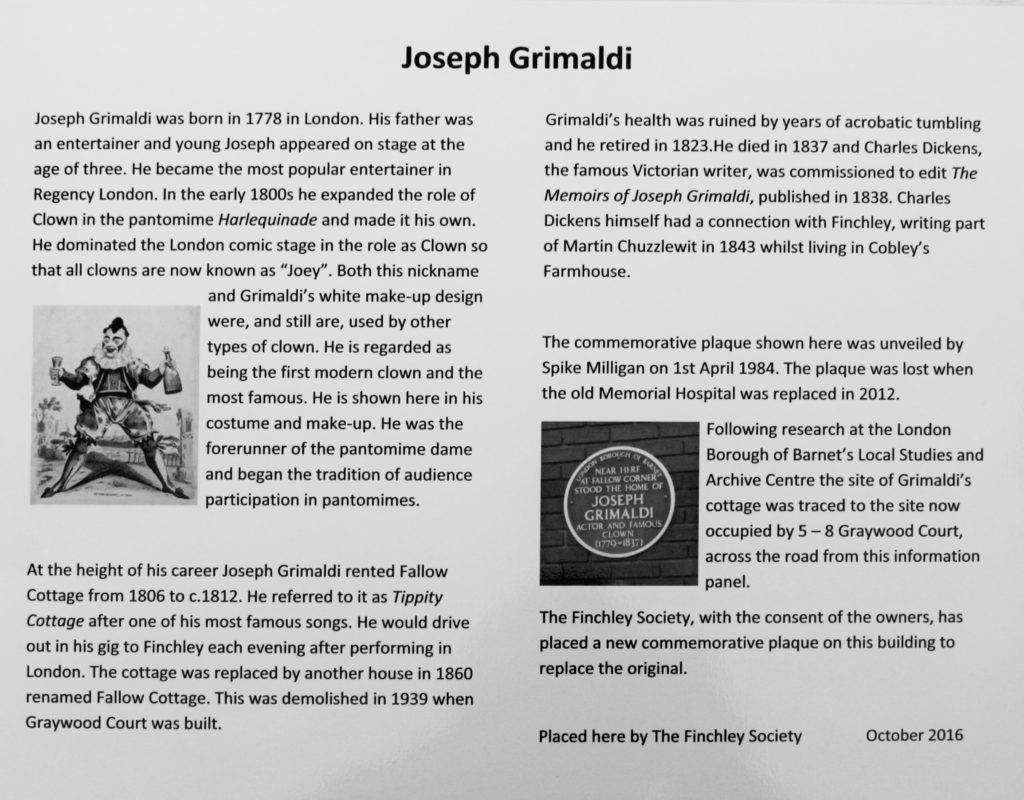 The plaque and panel were unveiled on October 4 2016. You can read about the ceremony here.