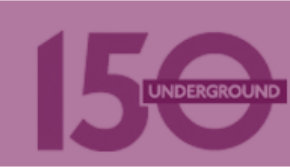 Finchley Central is 150 years old
Finchley Central station celebrates its 150th birthday this month. The station was opened on 22 August 1867: originally called "Finchley & Hendon", it was built by the Edgware, Highgate and London Railway (EH&LR) company. As one of two EH&LR stations retaining its original buildings, Finchley Central (with Mill Hill East) is one of the oldest parts of the Underground system, pre-dating the first tunnelled section of the Northern line by more than twenty years.
In July 1867, before the line was opened, it was purchased by the Great Northern Railway (GNR), whose main line from King's Cross ran through Finsbury Park on its way to Potters Bar and the north. GNR constructed a branch line to High Barnet, which opened in 1872. GNR renamed the station twice: to "Finchley" in 1872 and "Finchley (Church End)" in 1894. It was given its current name in April 1940, when Northern line trains started serving the station.
In 1935, the London Passenger Transport Board announced the "Northern Heights" project, to take over the lines from Finsbury Park to Edgware, High Barnet and Alexandra Palace and link them to both the Northern line at East Finchley and to the Northern City line at Finsbury Park. The line from Finchley Central to Edgware closed for electrification in September 1939, but following the outbreak of the Second World War the electrification works on the Edgware line were completed only as far as Mill Hill East. Northern line services to Mill Hill East began in May 1941 to serve the nearby Inglis Barracks.
For more information about Finchley Central station see Wikivisually
The New Vaudeville Band released "Finchley Central" in 1967. The single reached #11 in the UK charts, but was not as successful as the Band's first release, "Winchester Cathedral", which reached #1 in the US. Find out more about the recording (and listen to it) here.
Andy Savage will tell us more about Finchley Central and the Northern Heights project at our September meeting.